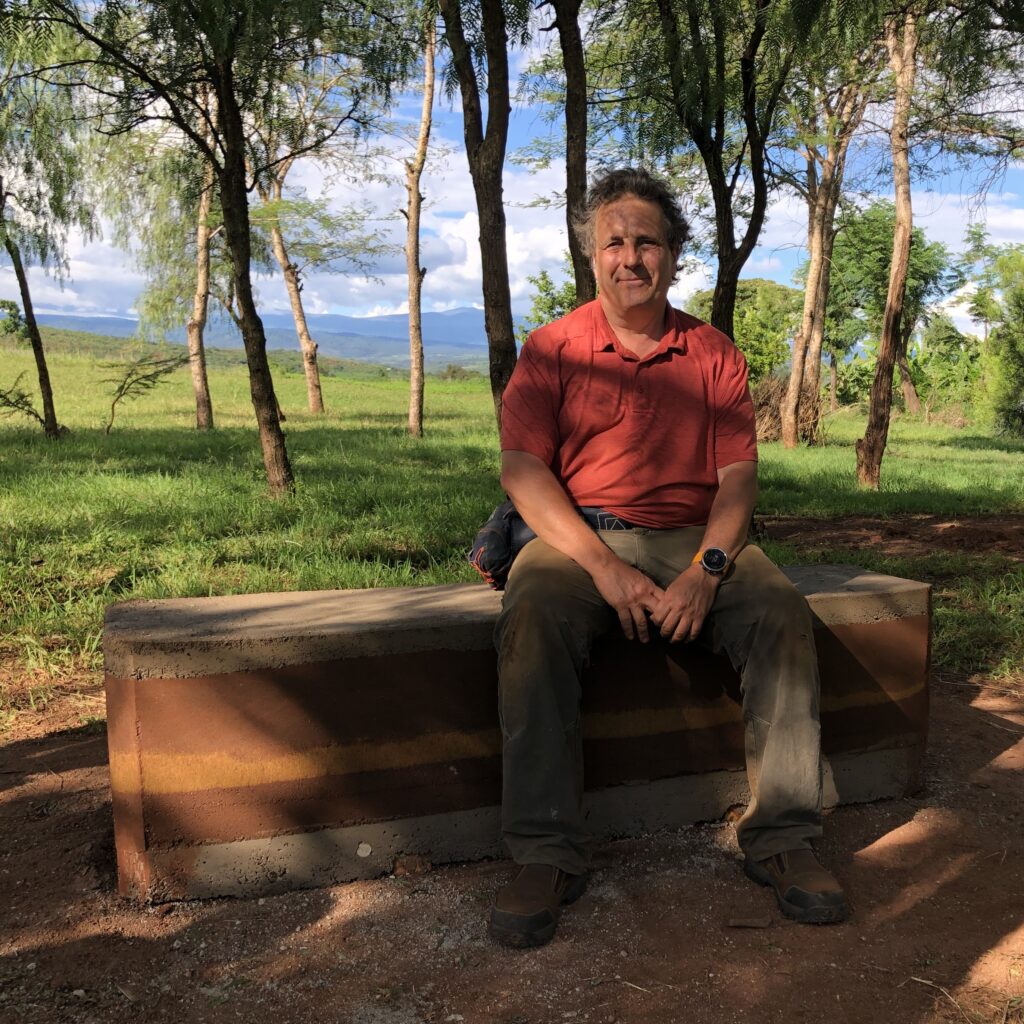 Alberto is predominantly known for his work as a worldwide renown artist pyrotechnic designer but his career started as a painter, sculptor and mason in the 1980s in France and Spain.
While studying Law at the University of Barcelona where he received his degree in 1978, he also worked as an assistant to a professional advertising photographer. He moved to New York in 1978 and started painting while studying at New York University. He moved to Toulouse, France in 1979 and dedicated himself full time to painting until 1990. He was influenced and in contact with multiple Spanish painters including Eusebio Sempere, Jose Balaguero, Fernando Zobel, and Cesar Manrique. Cesar Manrique invited him to live as a resident artist for one year in Lanzarote, where he did his first public exhibition at El Almacen in 1982.
In 1988 he started working and designing pyro musical shows with the French group of artistic pyrotechnicians,"Ephemere". In 1990 his designs won 2 Gold Jupiter Trophies in the International Benson & Hedges Fireworks Competitions in Toronto and Vancouver, representing Spain. This confirmed his career as a professional pyrotechnic designer. In 1992 he was chosen as part of the creative team for the nightly multimedia show at The Universal Exhibition in Sevilla, Spain. Alberto was the chief fireworks designer for the 180 nights of this ground breaking multimedia show, as well as working with companies worldwide to integrate their countries fireworks into the Expo nightly show.
In 1993 he moved to Bellevue, in the State of Washington, and founded with his wife Susan Hunt Infinity Visions Inc. . With Infinity Visions, Alberto created the first 3D fireworks simulation software "Show Director" that is now used worldwide for professional pyrotechnics show designers. Since that time he also worked internationally in many large events, theme parks, concerts, expos, festivals, including his work as fireworks designer for Disney Entertainment where he received a THEA Award (Themed Entertainment Association) ) for his contribution to the Tokyo Disney Sea shows. Since 1994 he has been designing the Seattle Space Needle New Year fireworks show, making him the performing artist that has the largest audience in the Seattle area.
Since 2008, he has been working in Karatu, Tanzania as Director of "Bricks For Life" an educational earth architecture construction program for young adults. He built the Ganako Library and is currently working on the design and construction of a Girls Dormitory in G-Lambo secondary school.
Painting and photography has been a constant in his creative career and while not being an active commercial artist his production is large and continually innovative. In these pages you can see the evolution and experience the constant search and changing flow of energy and expression in Alberto's works. Enjoy !